NFL Commissoner Can Send Saints to SuperBowl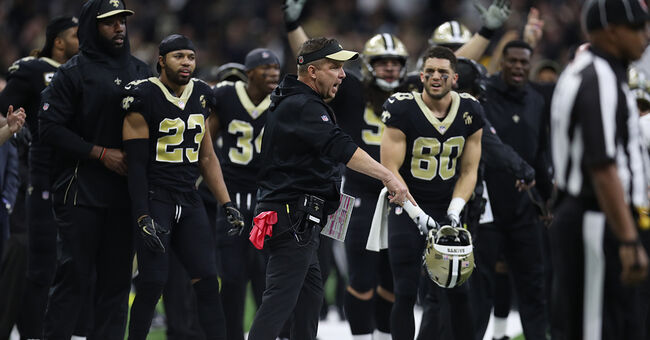 Before the NFL season started I predicted the Jacksonville Jaguars and the New Orleans Saints to be in the Super Bowl. I was far off on the Jags BUT the Saints were clearly robbed!
One play the refs didn't call cost the Saints a scoring drive to secure the NFC championship against the Los Angeles Rams. I mean the world knows they were robbed.
With that being said, NFL Commissioner Roger Goodell actually DOES have the power to alter the call. He has a couple of options he can make happen.
1) Rule 17, Section 2, Article 1 says: "The Commissioner has the sole authority to investigate and take . . . corrective measures . . . [if any] calamity occurs in an NFL game, which the Commissioner deems so extraordinarily unfair or outside the accepted tactics . . . that such action has a major effect on the result of the game."
2) Article 3 adds, "The Commissioner's powers include: The reversal of a game's result, or the rescheduling of a game, either from the beginning, or from the point at which the extraordinary act occurred."
Let me break this down for you. Goodell can either send the Saints to the Superbowl OR reschedule the game to the point at which the missed call occured.
Either way I believe the Saints should be there.

DJ Wizkidd
Want to know more about DJ Wizkidd ? Get their official bio, social pages & articles on 93.3 The Beat!
Read more