It's time to STRUT DUUVALL!! Get your teams signed up today.
Join 93.3 The Beat and V101.5 for the 2022 The Law Offices of Ron Sholes P.A. Sista Strut in Jacksonville, Florida. 
******DUE TO HURRICANE IAN, THE LAW OFFICES OF RON SHOLES SISTA STRUT HAS BEEN RESCHEDULED FOR SATURDAY NOVEMBER 5TH, 8AM, RIVERFRONT PLAZA.****
The registration fee for Sista Strut is: Registration Fees
September 1st through November 5th - Late Registration Pricing: $25 per individual / $30 per team member
**When using a credit card to register online, please note there is a ~$3.50 per person processing fee**
Registration fee includes the Sista Strut t-shirt for both individual and team member sign ups. Team members will also receive the Sista Strut backpack as well as the opportunity to take a team photo at the event. A team can consist of 2+ people (no minimum or maximum). Each participating member of a team must sign up as a team member in order to receive the Sista Strut t-shirt and backpack.
**We ONLY accept Credit Card or Money Order Payments..NO CASH OR CHECKS** If you are sending in a money order for your team, please include names of ALL team members! Please bring your money orders to the packet pick up or day of event. You and your team may not claim your t-shirt or packet without first paying.
Volunteer Sign up for Sista Strut - Click HERE
Sista Strut packet Pick Up:  Join us at The Law Offices Of Ron Sholes, Wednesday November 2nd from 12n-2p located at 637 Blanding Blvd in Orange Park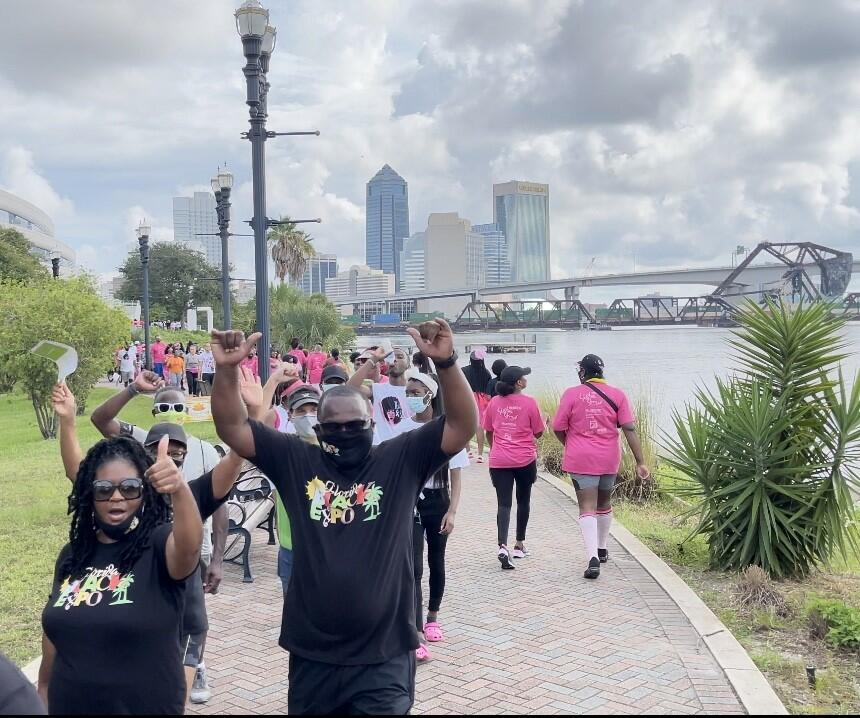 Photo Credit: Brad iHeart Jax
The Law Offices of Ron Sholes P.A. Sista Strut is the largest walk of it's kind in the city to support women of color and heightens awareness about the issues of breast cancer in women of color and provide information about community resources. A portion of the proceeds will be donated to Sister's Network of North East Florida to benefit the women of Jacksonville.

Photo credit: iHeart Jax
Two ways you can make direct donations to Sisters Network Northeast Florida:
1.  By PayPal to:   neflorida@sistersnetworkinc.org 
2. By US Mail to:  Sisters Network Northeast Florida  P.O. Box 28122  Jacksonville, Florida 32226-8122